A Guide to Love, God, Prayer, Meditation, & Peace Within You—Right Now
Get Inspired
Books
DVD/CD Courses
Get Involved
About Candace Doyle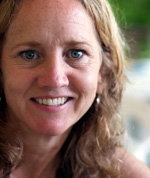 In 1994, while reading A Course in Miracles, Candace began to hear a distinct and loving Voice in her mind, which identified itself as the Holy Spirit. She did not know who or what the Holy Spirit was at that time, but after spending many years listening to and being guided by this loving presence, she has come to know it as a wise and gentle source of love and inspiration that we all have within us.
In 2003, Candace co-founded The Voice for Love, a nonprofit, nondenominational spiritual organization dedicated to reminding everyone that they too can hear this Voice within them, and that in fact, this Voice is their own true voice. Candace feels grateful to be able to watch this loving presence come alive in others and is on a mission to spread the love.
The Voice for Love's worldwide team of certified spiritual counselors, coaches, and teachers provides education and training through its free telephone hotline and resource center, through its website, and through its many public events throughout the world, including workshops, weekend intensives, tele-seminars, and certification programs.
Join Our Growing Community Today
Stay Connected
Testimonials
"Thank You! I am really overwhelmed by your 30-Day Course on how to hear the Voice of God! THIS is what I have been waiting for, and I'm only on Lesson 11! I now have the Inner Peace I've been seeking for the past 51 years!"
- Jan Westerhof, Holland
"I personally found your instructions on how to quiet the mind chatter and get in touch with the Voice of the Spirit to be the most helpful and transformative I've ever been given."
- Rev. Georgie Richardson, Unity Church of Salem, OR
"The Doyle's 30-Day Course on hearing God's Voice will change your life. The act of DOING these exercises, rather than listening to them, really brings the experience home. The Presence of God is now with me at all times, and I can call on this Voice throughout my day!"
- Donna Slawsky, New York