A Guide to Love, God, Prayer, Meditation, & Peace Within You—Right Now
Get Inspired
Books
DVD/CD Courses
Get Involved
Submit a Prayer Request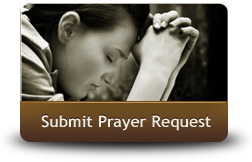 Your online prayer request opens the door, and God is waiting patiently on the other side of that door, at all times, in all situations, to join with you.
Your prayer request is received by our Prayer Request Team who will pray on your behalf for the next 30 days.
After you submit your prayer request, you will be automatically redirected to our prayer resources page where you can find additional support in receiving an answer to your prayers.
Please know that you are a holy and precious Child of God and that God is always with you.
Many blessings to you,
DavidPaul Doyle
Senior Pastor of The Voice for Love
Submit Your Prayer Request Below
Join Our Growing Community Today
Stay Connected
Testimonials
"Thank You! I am really overwhelmed by your 30-Day Course on how to hear the Voice of God! THIS is what I have been waiting for, and I'm only on Lesson 11! I now have the Inner Peace I've been seeking for the past 51 years!"
- Jan Westerhof, Holland
"I personally found your instructions on how to quiet the mind chatter and get in touch with the Voice of the Spirit to be the most helpful and transformative I've ever been given."
- Rev. Georgie Richardson, Unity Church of Salem, OR
"The Doyle's 30-Day Course on hearing God's Voice will change your life. The act of DOING these exercises, rather than listening to them, really brings the experience home. The Presence of God is now with me at all times, and I can call on this Voice throughout my day!"
- Donna Slawsky, New York