A Guide to Love, God, Prayer, Meditation, & Peace Within You—Right Now
Get Inspired
Books
DVD/CD Courses
Get Involved
Exclusive Interview with Gary Renard on Receiving Divine Guidance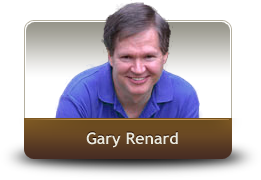 Join us for this exclusive interview with Gary Renard, author of The Disappearance of the Universe and learn everything you want to know about how to receive Divine Inspiration and Guidance in your life!
During this information rich 90-minute teleseminar with Gary Renard, you will learn how to open up to this Divine Presence within you so you can deepen your experience of the Truth of who you are as we ask Gary these questions and more...
What does God's Voice sound like?

- What does the Holy Spirit sound like to you? Do you hear It as an actual Voice within you, as thoughts, as your own Voice? Are there any differences?

Opening up

- How did you open up to hearing this Voice in your life? Does it sound different today than It did when you first opened up to It?

Benefits

- What are the benefits to hearing this Voice as a recognizable Voice in our lives? And how has your life changed as a result?

Maintaining the Connection

- How can we maintain this connection and hear this Voice in our day to day lives? What steps can we take to make this easier and more natural?

Communion with God!

How does one know when they're hearing God's Voice versus another Voice or our own Voice? Does God use our Voice to speak to us and to others?
And MORE
To listen to the interview with Gary Renard now, just enter your Name and Primary Email address below and click Submit.
Join Our Growing Community Today
Stay Connected
Testimonials
"Thank You! I am really overwhelmed by your 30-Day Course on how to hear the Voice of God! THIS is what I have been waiting for, and I'm only on Lesson 11! I now have the Inner Peace I've been seeking for the past 51 years!"
- Jan Westerhof, Holland
"I personally found your instructions on how to quiet the mind chatter and get in touch with the Voice of the Spirit to be the most helpful and transformative I've ever been given."
- Rev. Georgie Richardson, Unity Church of Salem, OR
"The Doyle's 30-Day Course on hearing God's Voice will change your life. The act of DOING these exercises, rather than listening to them, really brings the experience home. The Presence of God is now with me at all times, and I can call on this Voice throughout my day!"
- Donna Slawsky, New York