The Voice for Love Embodiment Program
Certification
If you're ready to start, click the link below to receive all the benefits of this program. The cost of this 1 year program is $199.

Click here now to purchase this 1-year program...
If you're still not ready, thoroughly read (not skim) the information we have prepared for you below so you can fully experience living in an ongoing state of peace, love, joy, connection, wholeness, clarity, passion, and fulfillment in your life.
Embodying The Presence of Love in the World
Eighteen years ago, Candace Doyle began hearing God's voice within her as a distinct and conversational voice. Several years later, this Divine Voice taught DavidPaul, her husband, how to do the same. For the past eight years, Candace and DavidPaul have taught tens of thousands of people around the world how to hear this Presence of Love within them in exactly the same way.
Learning how to hear God's voice within you in a very clear and recognizable way is just the tip of the iceberg of what you will receive in this comprehensive training and certification program. The simple, life-changing process you will learn for connecting with this Divine Consciousness within you will guide you into a direct and tangible experience of your union with God. It will transform your sense of Self, bring a deeper experience of love, understanding, and connection to your most important relationships, and instill within you a strength and consistency of love and connection that will be with you for the rest of your life.
Learning to fully experience, hear, share, and be the embodiment of Love in the world has the potential to give you everything you've truly ever wanted.
Below, we share with you everything we can to help you take this important step in your life.
Restoring your Awareness to God/Self
Learning to hear God's voice in this program is not the destination or goal. Learning to hear your Divine Voice within you is just the beginning. Once you are hearing this Voice, you will have the ability to integrate, apply, and use this voice for every purpose in your life. That is the ultimate goal of this program—to fully integrate the love, wisdom, and truth of your Highest Self into every area of your life. We will work with you extensively throughout the program to accomplish exactly that.
One of the primary purposes of this Divine Voice is to help us dissolve all of the limiting and painful thoughts, beliefs, and emotions within us that keep us from experiencing an ongoing state of Peace, Love, Truth, and Oneness in our lives. By joining with this Divine Consciousness within us, we are each given the opportunity to fully restore ourselves to God-Awareness.
Because undoing our thoughts and beliefs is one of the many benefits of hearing God's Voice within, before you read any more about our comprehensive training and certification program below, I'd like you to review the Top 7 Reasons the ego might give you to keep you from scheduling an interview for this Embodiment Program:
Reason #1:
"There's no way that I'll be able to restore myself to a ongoing state of peace, love, and wholeness in my life..."
DavidPaul's Response:
Many spiritual teachers profess that our thoughts create our experience. But the truth is... it's the way we relate to our thoughts that creates our experience. Once you learn to relate to your thoughts the same way that God does, which you will learn how to do in Module 1 of this program, you will have the understanding and ability to relate to everything in your life (every thought, feeling, and belief within you, as well as every person and circumstance in your life) with peace, love, understanding, and compassion.

Click here now to develop an ongoing experience of peace, love, and spiritual connection in your life...
Reason #2:
"I already know Who I Am. I've been on a spiritual path for a long time. I've read a lot of books, and have a consistent spiritual practice in my life. I totally get it. I don't see how this is going to have a huge impact on my life. In all humility, I'm pretty advanced."
Candace's Response:
Spiritual information, teachings, belief systems, and theory can only take you so far. In the end, even the best spiritual concepts and ideas serve only one purpose: to inspire you to take action ... to choose, implement, and apply those truths in your life. People can read all the books they want, hold all the "right belief systems," and have a good grasp of spiritual principles, but if they aren't actually able to join with every single aspect of life with unconditional love, acceptance, innocence, honesty, truth, clarity, and an open heart, what's the point?
Our goal in this program is NOT to fill your head with more thoughts and beliefs about Truth, God, your True Self, or the metaphysics of life on Earth. Our only goal is to help you deeply EXPERIENCE FIRSTHAND the highest Truth within you so you can transcend your thoughts and beliefs of the world and directly know Truth, Love, and Beingness. It is only through direct experience that you are able to consciously experience being the Presence of God/Love in the world.
The first two Modules in this program will give you that DIRECT EXPERIENCE. Module 1 will teach you the 5-Step Process for joining with, feeling, experiencing, and hearing God's Voice within yous as distinct and conversational voice. Module 2 will teach you how to share this Voice out loud with others in spiritual counseling and coaching sessions over the telephone, Skype, and on our telephone hotline. As you'll read below, sharing this Voice out loud with others is a life altering experience. When you unite your consciousness with the Holy Spirit's Consciousness, that Divine Consciousness quickly becomes your own.
With this direct experience, the Truth of Who you are will illuminate your mind, your perceptions, and your awareness forever. That is the power of direct experience. Direct experience instantly becomes Knowledge, and that Knowledge will permeate your every experience for the rest of your life. You will no longer be able to see the world the same again.

Click here now to integrate the love, wisdom, and grace of your True Self into your relationships, your parenting, your professional life, and all that you do...
Reason #3:
"I'm able to find peace and connection on my own in meditation. But I really struggle with integrating this awareness and connection in my everyday life—in my marriage, in my job, and in all the busyness of the world. I've tried so many different things, but none of them have really helped me to fully integrate all that I know into my day-to-day life. I don't see how this is going to be any different."
DavidPaul's Response:
Most people struggle with integrating spiritual Truth into their lives because
The teachings and techniques given to us from the Holy Spirit are based upon Universal Truth and Love. You will learn this Way of Being and Awareness in Module 1. You will deepen your experience of it in Module 2. And you will spend all of Module 3 integrating this skill and awareness into your relationships, into your profession, into your parenting, and into all that you do... ultimately becoming the embodiment of Love in every area of your life.

Click here now to embody your Divine Consciousness in all areas of your life...
Reason #4:
"I believe that I do hear God's Voice in different ways in my life. I have tried to hear divine guidance within me as an audible voice , but I've never been able to do it. I don't want to get my hopes up and not have it happen in this program."
Candace's Response:
We aren't aware of any other teachers in the world who have as high a success rate as we have for teaching people how to hear God's Voice within them in a very clear and conversational way … as well a how to use and integrate this Voice into their lives. You will learnin-depth all the theory and techniques in Module 1. You will crank up the volume in Module 2 with practical experience providing spiritual counseling sessions for others. You will then spend over three months in Module 3 learning to integrate this Voice into all areas of your life. We and our staff members will personally work with you one-on-one each week to ensure your success. Failure is not possible.

Click here now to begin hearing and sharing God's voice in all the ways you've dreamed...
Reason #5:
"I feel like I get guidance in my life, and oftentimes I trust it. But it's difficult to get clear and unmistakable guidance when things are really tough, or I've had a stressful day at work, or I'm asking about something I know very little about. It seems hard to imagine that I could trust the guidance and communication I receive no matter what my state of mind may be or what I ask about."
DavidPaul's Response:
Hearing God's Voice is much more than hearing words within you. It is an intimate and deeply penetrating experience that goes beyond how the mind usually thinks and perceives. The framework and tools you will learn in Module 1 will open you up to this personal experience. Once you have this connection, the experience of receiving divine guidance will become so realand natural that it will be impossible for you deny.
Intellectually understanding the difference between ego and Holy Spirit is a good first step, but intimately experiencing God's Presence, along with the words you hear, will erase all doubt from your mind as you receive guidance and communication to all of your questions—large and small.

Click here now to have absolute certainty in the divine communication you receive in your life...
Reason #6:
"I do have some spiritual tools in my life, but they are not always effective at giving me what I truly want in every moment, which is peace, connection, and love. Moreover, I usually have to disconnect from the situation or person I'm with and go off and "process" on my own. It doesn't seem possible to restore myself to peace in the moment and still stay engaged with whatever I'm doing."
Candace's Response:
Extending Love is one of the core teachings we have received from Holy Spirit. You will initially learn it as a "technique you do," but as we spend time practicing it together throughout the program, the "technique" will begin to disappear and "the way of being" from which this technique arises will begin to unfold in your understanding and awareness. Once this way of being is understood and experienced, you will be able to apply it to everyone and everything in your life, including your most painful emotions, traumas, and lifelong issues.
You will be amazed how much emotional, physical, and spiritual healing takes place throughout the year. From past experience, you will likely experience more healing in this one year than in any other time in your life. By the end of the program, you will know how to apply these teachings very naturally throughout your day to receive guidance, heal painful emotions, restore yourself to peace and love, and perceive everything in the world with Love.

Click here now to heal lifelong pain and trauma and restore yourself to peace and love...
Reason #7:
"I don't have the time, the discipline, or the wherewithal in my life to stay focused on my spiritual path throughout the day. I'm worried that I'm not going to be able to stick with the program and be successful."
DavidPaul's Response:
This is one of the most important parts of the program. We have established a structure and support system that helps give our students the encouragement and focus they need to continue to deepen their experience of this process. First, you will receive short, daily and weekly homework assignments. The daily homework assignments will be no longer than 15 minutes per day. You will also have student partner to connect with for 30 minutes each week over the phone or video Skype to help you stay on track.
With nineteen Staff Members who all want to support you in receiving all that you can from this program, you will meet with one staff member every other week for 30 minutes for one-on-one coaching, and you will meet with DavidPaul or Candace Doyle every other week for one-on-one coaching. This coaching and counseling is specifically designed to keep you engaged, focused, and moving forward on a weekly basis. You will be able to ask questions and receive guidance from them and the Holy Spirit every week.
In addition to having scheduled coaching and support each week, you are encouraged to reach out to DavidPaul and Candace, the Staff Members, and your fellow students at any time throughout the week. There are no office hours. We are all family in this program. Just pick up the phone or e-mail us at any time, and we will be there to support you 24/7.
All of this personal support, along with the weekly classes and certification requirements, will give you the structure and consistency necessary to keep you moving forward every week. Actively joining with this Presence of Love within you each day for 15 minutes, connecting with your partner, and being coached by DavidPaul, Candace, and the Staff Members will all work hand-in-hand to help you develop a consistent spiritual practice that you can count on for the rest of your life.

Click here now to develop a consistent, reliable, and effective spiritual practice in your life...
About the Embodiment Program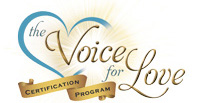 The Voice for Love Embodiment Program is as comprehensive, in-depth, flexible, and deeply personal as we can make it. It's built upon 27 years of combined experience of hearing and sharing God's Voice, and 16 years of experience teaching people how to hear this Voice within them.
This program was originally conducted in 2011 and 2012. What you are gaining access to are the full, unedited video and audio recordings of the program! Classes were conducted LIVE using an advanced videoconferencing service. The classes were recorded in high-definition video with DavidPaul and Candace Doyle, founders of The Voice for Love. As a participant, you will be able to watch and download all of these recordings, no strings attahced. What more, you can go through the entire program at your own pace, as many times as you want.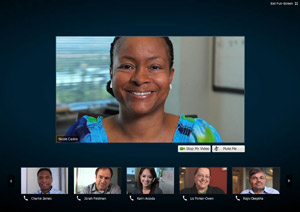 Each weekly video and audio lesson includes a homework assignment for you to practice the material. In addition, you will be able to reach out to a Voice for Love Staff Member for additional support if you want. No charge of any kind. You will also be given access to a private Facebook group for students who are going through this program with you.
This one-year Voice for Love Embodiment Program is comprised of 3 Modules. Below is a brief description of each.
Module 1: Hearing The Voice for Love
Module 1 establishes a foundation for the entire program. In module 1 you will learn the 5 Steps to hearing the Voice for Love within you. This transformational spiritual practice will help you connect with and experience your own Divine Consciousness within. The awareness, understanding, presence, connection, and skill you acquire in this Module will be nothing short of life-changing.
Half the class will be instructional, and the other half will be experiential. Daily homework assignments will be given that will take approximately 15 minutes each day to complete. It will be very important for you to complete these homework assignments in order to transform the teachings into a living experience. It's important for you to complete these homework assignments in order to transform the teachings into a living experience.
In Module 1, we will delve deeply into:
These are just some of the topics you will learn and experience in Module 1.
Benefits: After completing Module 1, you will be able to clearly receive guidance and communication very simply and directly and be able to trust the communication you receive. You will also have the tools and skills necessary to be able to process and release any limiting thought, beliefs, or emotions that arise within you.

Click here now to learn and master this universal curriculum...
Module 2: Sharing the Voice for Love with Others
When we connect with the Presence of Love within us, we can't help but want to share that Love with others. Module 2 focuses on serving and impacting the lives of others by sharing this Divine Voice out loud with others through spiritual counseling over the phone, over Skype, and on our telephone hotline.
In Module 2, you will learn the three stages of sharing God's Voice with others: 1) Being in your Right-Mind, 2) Being a Messenger, and 3) Being the Presence of God. You will learn how to access each of these three stages, respond to any question a client asks you from this Divine Voice within you, and strengthen your own trust and ability to receive clear guidance and direction in the most challenging areas of your life.
Benefits: Module 2 is a time of huge transition and growth. As you progress from understanding all the theory and being able to hear God's Voice for yourself to truly stepping into being this Divine Voice, you will undergo tremendous healing, shifts in awareness, and a whole new experience of God/Self.
After you complete Module 2, you will be able to provide spiritual counseling sessions for people in-person and over the phone—a skill you can immediately begin to charge money for or offer for free. Being able to share this Voice with others is a skill that will impact your life and the lives of others right away.

Click here now to learn to give others spiritual counseling of the highest nature...
Module 3: Integrating the Voice for Love
>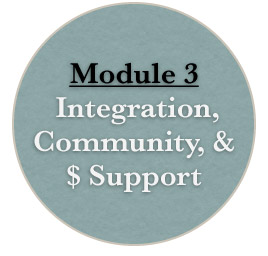 How many of us keep our spiritual practice, our deepest truths, and our relationship with God segregated from our work, our relationships, our family, and from the rest of our lives?
Module 3 is about integrating this Divine Awareness into every area of your life, including your relationships, family, parenting, and career. You will develop more consistency with your spiritual practice, create and follow your own personalized integration plan, clarify your life's purpose and right livelihood, strengthen your creativity and expression, and more fully "own" your own internal teacher and guide. It is through this process that a whole new level of embodiment emerges that will enable you to serve others and yourself even more fully.
Community is a natural extension of integration. When you begin to embody the Presence of Love that you are in Module 3, people will want the unconditional love, truth, peace, divine guidance, comfort, and support that you have to offer. As a result, at this stage in the program you will receive your own Voice for Love community blog and website so you have the opportunity to share your Divine Voice with others more fully and develop your own online and local community in the process.
Benefits: Embodiment is the result of integration. When we integrate the Consciousness of Love into every area of our lives, everything we say, do, and think springs from this Divine Source within us. When this occurs, we can't help but be the Presence of Love in the world. Who doesn't want to be around love? Who doesn't want to be in the Presence of Love? That is Who and What you will become in Module 3, and we will provide you with the technology, organizational structure, and means to build your own online and local community of people who want what you have to offer.

Click here now to integrate Love/God Consciousness into every aspect of your daily life...
Getting Certified
Depending upon your interests and your intentions for signing up for this program, as well as your level of participation throughout the program, students who complete the necessary requirements will receive the following certifications from The Voice for Love. Becoming certified is, of course, not necessary or expected. It's simply available to those who would like it.

Click here now to one day become a Voice for Love Certified Teacher if you want to...
More Video Reviews and Testimonials
5 Guarantees Before You Start Your Training
Question: Are you going to let the fears of the ego keep you from the tremendous embodiment of peace, love, and connection that you seek to have and share in your life?
Click here now if you're ready to get started with this Voice for Love Embodiment Program so you can experience the profound love, peace, truth, and wisdom within you ... and help others to do the same.
Just in case you feel any of those fearful thoughts holding you back from taking advantage of the opportunity in front of you, we're going to give you 5 more guarantees and dissolve them all, one-by-one…
Here we go:

No Meditation Experience: Even if you have never meditated before or find meditation difficult or nearly impossible, the simple and direct approach you will learn will lead you quickly and effortlessly into that quiet place within you. By the end of one year, you will be a meditation expert—no exaggeration.

Click here now to get started with this Voice for Love Embodiment Program with DavidPaul Doyle and Candace Doyle

No Teaching Experience: You don't need any previous teaching experience to be successful in this program. When you learn something like the back of your hand, and it's nearer to your heart than breathing, serving others is easy. Why do you think enlightened masters sounds so elegant? It's because they teach from their personal experience. They teach what they are living each and every moment. That's not teaching. That is simply being and sharing Who you are.
In practicing this process day after day for one year, you will have the ability to naturally share your personal experience with others. Teaching and supporting others will simply become a natural next step.

Click here now to get started with this Voice for Love Embodiment Program with DavidPaul Doyle and Candace Doyle

No Previous Experience With these Teachings: You don't need any previous experience with this work or teachings to join this program and be successful with it. In our last program, there were students who had studied with us for years and those who had never studied with us before, and it made no difference. Why? Because we start the program by building an incredibly strong foundation based upon universal truth and love. With this foundation in place, we can then take each student as deeply as they can possibly go into this Infinite Source of peace and love within them. There are no barriers, and we all have equal opportunity to embrace this direct experience as fully as possible, regardless of one's background, faith, or personal beliefs.

Click here now to get started with this Voice for Love Embodiment Program with DavidPaul Doyle and Candace Doyle

No Previous Success: If you've been trying to hear God's Voice in your life with no success, or have been unable to develop a consistent experience of peace and connection in your life, not to worry. With nearly 25 years of combined experience hearing this Voice—DavidPaul and Candace Doyle have been through it all. That's exactly why they are so successful in helping others hear this Divine Voice as well. They will give you the straight talk on how to do it and dispel the myths which keep you from it. They will work with you one-on-one to develop a consistent and ongoing practice that gives you the results you seek, and you will have an entire staff at your disposal to meet with on a regular basis. Success is the only option there is!

Click here now to get started with this Voice for Love Embodiment Program with DavidPaul Doyle and Candace Doyle

No Time: Who does? We know you're busy. We're all busy. All you need is 15 minutes a day and 3 to 4 hours a week to attend class and complete your weekly homework assignments. The great part about this is that you can schedule your time however you want. Your daily homework can happen anytime, i.e. while you're still lying in bed in the morning, on your lunch break, or before you go to sleep at night.
Each class is recorded in case you're unable to join us live on the call. All you have to do is download it from the Embodiment Portal. You can listen to or watch each class recording online and download them to your computer, iPod, iPhone, iPAD, or any other portable device anytime you want, i.e. while you're driving to work, doing the dishes, or cozied up on your Lazy Boy. When you begin offering spiritual counseling sessions to others, you can schedule them whenever you want, even on the weekends. You have all the opportunities in the world to meet the program requirements in a way that fits your busy lifestyle.

Click here now to get started with this Voice for Love Embodiment Program with DavidPaul Doyle and Candace Doyle
Meet Your Faculty
Patricia Williams Scalisi I grew up in North Wales, Great Britain and studied at the University of Bristol where I graduated in languages (Italian, French, German). Married to an Italian, I've been living in Italy for over 35 years. In 2007 I came across the Doyle's book "The Voice for Love" and their beautiful 5-step process for hearing God's Voice. Having studied their 30-day Course and their 12-Week Home Study Course, I eventually graduated from the Teacher's Program in 2008. This is my true purpose in life. I am the author of "The Story of Ruth – a healing process" and the Spiritual Cards "60 Silver Wings to Fly Beyond the Rainbow."
Rose Marschall I was in a state of flux for three solid years not knowing what I wanted to do with my life. I tried many tools that I had to get out of the "pain" I had created for myself. I used Radical Forgiveness, Emotional Freedom Technique, The Work by Byron Katie, went to the Option Insitute with Barry Neale Kaufman, counselors, peer-counseling, women workshops, Sound Therapy, Quantum Light Breathwork, and even a great channeler. Still something was missing. In searching the Internet I found the Voice for Love. I bought the CD's and listened to them. I then decided to pay for a private session. At this session I became inspired to participate in The Voice for Love Embodiment Program so I could become grounded in my own connection to God. This was very attractive to me, and I gained that and much more in the program. It was everything I wanted and needed to become expertly trained in hearing the Voice of Spirit. I transformed who I was and how I connect with the world. I have found the Voice for Love to be an invaluable practice in my life to have a direct connection with the divine within.
George Maddox I've been part of the Voice for Love for more that three years now, first as a student of the 30 day program, and then completing the first one year program offered. I've served as a mentor to new students for the past two years, and I'm looking forward to working with you in this year's program. I attend a Unity church and actively study and teach ACIM ( the Course in Miracles). Learning the 5 step VFL program and making that process a part of my life is the most important practice I've learned in contributing to my spiritual growth over the past few years. Learning to recognize that Spirit within you that speaks to you in a most personal way and is always there for you is the key to truly understanding who you are. We are here to serve you and look forward to getting to know you.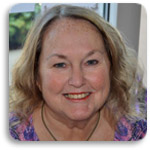 Gloria Herrera In 1994 during a very trying time, God came to me very clearly and with a very concise message as to exactly what to do. I followed the instructions and the situation was resolved successfully. I felt enormous peace. For the next 11 years that connection remained. Then with the passing of my father it was gone instantly. I felt lost. I then learned of the Voice For Love and was given a reading that changed my life 180 degrees! I was told that I could learn to hear Gods voice for myself. That was the beginning of the very best investment I have ever made in myself. I could not have imagined the Gift that I would receive. I am so honored to be able to share it with you and the class of 2012.
Eva Lisle Greetings dear students! I am excited as I look forward to our new class together. My own experience in the Voice for Love Program has profoundly changed the way I approach my own life. I am a poet, business owner and mother of two daughters (18 & 24). I entered the program at a difficult time in my life when my Mother was dying after a very long illness; our businesses were growing at such a pace that a huge reorganization was taking place and my children were each facing some very challenging decisions of their own. Through the great love and dedication of Candace and DavidPaul Doyle and the other staff members I have taken these marvelous 5 Steps to Hearing God's Voice to heart and have discovered peace and joy is simply bubbling up through me. I am delighted as a mentor to share both the peace, joy and process which has now become my daily habit with others. I want to constantly remind myself how delicious it is to practice together, hence my desire to be a mentor. This journey on which you are embarking will alter your thought process at a core place and you will discover the marvelous truth inside you just waiting to speak.
Georgianne Giese The Voice for Love Certification program changed my life. I had been a very intellectual seeker of spiritual awareness for years, but seldom had experiences of truly being "aware", of the experience of Love, Oneness, safety, and peace which characterizes our true Self as part of the Sonship. Now, I can access that connection at will, and relate to Holy Spirit in a conversational capacity, where I hear as well as "seek-speak'. The revelations of those conversations never fail to deepen my experiential understanding of who I am and who God is. My background as a mother of 3 and grandmother of 9, as well as years of experience in analysis, college level teaching, psychology, linguistics, and computer science, has all contributed to my awareness and ability to understand the obstacles others encounter when they try to go from the head to the heart in their spiritual journey. I am looking forward to the opportunities provided as a Voice for Love Staff member, so that together with each student, we can go hand in hand, heart to heart, side by side, in enriching our goal to experience the love that we are, while still in the world.
Holly Briggs Although I had been a part of many modalities of traditional and contemporary spiritual teachings and accreditations I was far from personal and experiential peace and happiness. My heart was desperate, at the age of 54, and I was sick and tired of being a constant seeker. I wanted to hear my Higher Power's Voice, once for all, and be able to understand how to do so, at will. I bought the CD series, "5-Steps to Hearing God's Voice 30-Day Course" and faithfully practiced it. The results were no less than miraculous and I wanted more. When I learned of the Voice for Love Embodiment program I signed up and paid in full. I recently found my notes from the first Voice for Love class. DavidPaul asked: "What is it that you want as a result of the Voice for Love training? I wrote: "I want a deep sense of being connected to God at all times; wisdom and direction; freedom from my painful, limiting beliefs and past-woundings; and I want to be better-able to help others that God brings into my life." I now have all of that, as well as a prevailing peace and contentment.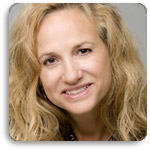 Jeralita "Jeri" Costa My spiritual path has taken many twists and turns since my teenage years, but the path has always led me where I most need to be at the right time. One of those right place, right times was when I followed my guidance and took the leap of faith to sign up for the Voice for Love program. Here, I have found family; a real community of love and support. And, a much deeper connection to God/Spirit than ever before in my life. I have had the opportunity to be of service in several careers: airlines, non-profit, crime victim services, legislative arena, prisoner services, consulting with Native American tribes, and as a speaker, trainer and spiritual life coach with my own business. But, the rewards of being of service through the Voice for Love exceed all of them. I wake up every day in gratitude and find my days filled with peace and joy. I live on the beautiful Puget Sound, in Washington state, north of Seattle. I enjoy daily visits from the resident eagles as well as walks on the beach with my two dogs who have been my life companions for 14 years.
Jim Abbott I had become frustrated throughout the early years of my life because I could not understand or accept the Religions of Man, to be anything about God. I searched different religions and found them to be small and confining. I wanted a personal relationship with the God of my understanding. I have found that in The Voice for Love. I now have a personal relationship with Source, Holy Spirit, God. I have much more joy and peace in my life. I am finally becoming the person I have always wanted to be. I would encourage you to join The Voice for Love Program. I look very forward to meeting you, watching your spiritual growth and extending Love to you.
MaryAnn Swan It is with deep gratitude and excitement that I join this year's Voice For Love Embodiment Program as a staff mentor for students beginning this process. I joined the Voice For Love program in October 2010 in order to deepen my understanding of how to access Inner Guidance and really "hear" God's voice so that I could move away from an intellectual understanding about the nature of God and Life as gained from reading and studying many "True Thought" leaders and several energy modalities over the years. I had a deep desire to truly transform and experience that unshakable knowing, evolving away from falling into "fear storms" and self-doubt. What I have found by immersing myself in this program was more joy, unconditional love and acceptance of myself and others, insight, a deeper connection to God and Holy Spirit, a freer expression of my loving self, a calmness in moving forward, clearer thinking, making healthier choices instead of being driven by my shadow side, ego and self doubt. As well, I have gained a consistent practice that works and can be shared with others as they journey toward Wholeness, Peace, Love and Truth and it is my pleasure to serve you in this way.
Maura Kiely I have been on a spiritual path for many years. I have practiced yoga and and other forms of meditation. I am a certified Holistic Health Coach,Transformational Breathwork Facilator and Applied Kinesiologist. I was a Meditation Facilator and Prayer Chaplain for a New Thought Spiritual Center. I came across The Voice For Love on the Internet, I signed up and received a session with Holy Spirit from a student. It was an Awakening Experience, two years later I had a conversation with Candace Doyle. I knew God had just touched my life. I felt a burning desire to "Hear Gods Voice". I am ever so Grateful to DavidPaul and Candace for teaching me this very simple 5 Step meditation, and to the other students who supported me on this journey. The first time I knowingly connected to Holy Spirit the feeling of love and joy was so profound, there are no words to properly express my experience. The first time I shared Holy Spirit with another person as a student, I got down on my knees on my kitchen floor, tears of Gratitude streaming down my face. I readily signed up for the Teachers Training Program. My Passion is to empower others to connect to their True Essence, the Divine Wisdom that is inside all of us. It is my privilege to be a part of the Embodiment Program this year as a Mentor. I look forward to being present for Each and Everyone of You with Pleasure. Thank You.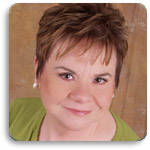 Mary Ann (Mimi) Ruth I am a certified Spiritual Counselor, ordained minister, and Spiritual Life/Career Coach living near Annapolis, Maryland. I have a career background as a trainer, career coach, manager, and organization development consultant. I recently founded my Spiritual Counseling and Coaching business, An Encouraging Word Live, to integrate her Voice for Love education and 5 Steps practice with my daily work and offer my services world-wide. I am a baby boomer who enjoys playing with her two adorable small dogs, Duffy and Bernie.
Yede-Michelle Dennis As a devout scholar of personal development and spiritual principles, the Voice for Love Embodiment Program has served to take my experience from a theory perspective to an experiential awakening. Before the program, I strongly believed that we all had the ability to hear God's voice but I just did not know how to make it happen. Although I had a couple of experiences where I had received Divine messages, it was sporadic. As my desire to hear God's voice heightened, I was attracted to this Embodiment Program where I was able to study and practice the 5 Steps to Hearing Gods Voice. Now, I hear messages from God every day. This has been instrumental in my career as a Trainer/Coach and living my best life now. As a Voice for Love Certification mentor, it is my sincere desire to use my experience and expertise to facilitate others in achieving their spiritual transformations. I am here for you but you must make the first step. You need to be in the Voice for Love Embodiment Program to see what it can do for you.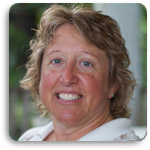 Sue Maul It was through years of searching for my purpose, my mission in life, that ultimately lead me to The Voice for Love Embodiment Program. After being a "workshop junkie" for years, I was looking for a way to sustain that feeling of unconditional love, peace and joy I felt at the end of each workshop. Those feelings would dissipate within a few days of returning to "the real world". DavidPaul and Candace Doyle's emphasis on establishing a daily spiritual practice with their 5 Steps to Hearing God's Voice has helped me reconnect with those feelings of love, peace and joy. Of course I still experience fear, anger and other ego emotions, but I am able to recognize them, release them, and reconnect to love much more quickly. I have recently begun teaching the 5 Steps to Hearing God's Voice and it is such a joy to watch people open up to being able to receive direct communication from God.  Now I know what my purpose is!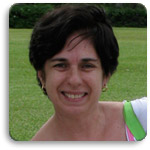 Susana Silbermann I was born with a strong urge in my heart to find the Truth of God and His Creation. I never stopped reading or practicing whatever beliefs appeared on my way. But it was only in 2008, as a student of the Voice For Love Embodiment Program, that I finally found answers which touched by heart deeply. While doing the course I was smoothly and deeply trained to feel and speak to God any time I needed guidance or answers to my questions. Now challenges or strong emotions arise and I know how to deal with then. I don´t need outside answers anymore. They are my own and I know they are real. How wonderful it feels to be free to walk my path knowing God is my best companion.
Ready to Plunge into the Core of Your Being?
Stepping into the unknown is often met with fear and uncertainty, and we won't lie to you, you are stepping into the unknown. In order for you to directly experience the core of your Being and hear God's Voice within you in a very clear and recognizable way, you must be willing to "not know." You must be willing to let go of what you "believe" and "know" so that you can open up to greater wisdom and truth within you.
Fortunately, this first step is the most difficult to take. After that, your life will never be the same again. We will pave the way for you with floodlights, holding your hand every step of the way. The weeks will pass away as quickly as they always do, and before you know it, you will learn to love the unknown. It is In that deep place within you where you will feel at Home hearing God's Voice as clearly as your own ... experiencing the profound Oneness you share stronger than you ever have before, receiving divine guidance more clearly than you ever could have imagined, certain of your life's purpose and how you will fulfill it.
How do we know these things? It has certainly been the case for us personally, and we've seen it over and over and over again with the hundreds of students who have graduated before you.
So, I must ask you: Which thoughts of fear or resistance has the ego brought to the forefront of your awareness to keep you from experiencing the depths of peace, love, and connection that you truly seek in your heart?
If you have melted away these fears within you or handed them over to Spirit, then join us for the most rewarding year of your life. Your life will ever be the same again...
So if you are on a spiritual path, you know why our "Voice for Love Certification Program" is the simplest, most effective, guaranteed way to...
Experience Being the Presence of Peace and Love in the world
Deeply know the Truth of Who You are
Receive clear and specific Divine Guidance and Direction in your life

Release lifelong pain and trauma and restore yourself to peace and love

Develop a consistent and effective spiritual practice in your life

Discover and fulfill your unique purpose & right livelihood in the world

e
Integrate Divine Awareness in every area of your life

Impact the lives of others in the most profound ways possible

Receive financial support while going through this program

Click here now to immediately access this 1-year program......
We look forward to speaking with you soon.
Blessings to you,



DavidPaul and Candace



Click one of the payment options below
for full and immediate access to the program.