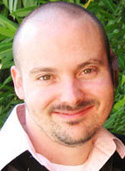 Being a spiritual teacher, I come across a lot of people, colleagues, authors, coaches, etc. who believe themselves to be teaching deep and profound levels of spiritual truth. None of us know what we don't know, so I don't judge or blame those who think they're teaching deep and powerful truths but are really just skimming the surface of what's possible. I say this to you because my colleague Matt Kahn doesn't fall into that category.
I recently watched a couple of his YouTube videos below, and Matt is not skimming the surface. It's evident that he has a direct and personal experience of Truth, Love, and What He is.
The first video below discusses the deeper meaning of Truth:
https://www.youtube.com/watch?v=tBstMzyXgnY&feature=channel_video_title
This second video discusses the possibility of discovering within yourself a Love that has no end:
https://www.youtube.com/watch?v=FkJYzgGGOnc&feature=channel_video_title
Matt has an interesting background. He had a spontaneous awakening where he had an out of body experience at the age of eight years old, and he has had a number of direct experiences with Ascended Masters and aAchangels throughout his lifetime.
If you're looking for some good inspirational truth and a friend and teacher that speaks from a very deep and direct experience of that truth, please take a look at some of Matt's videos and his website.
http://truedivinenature.com/index.htm
I'm grateful to call Matt Kahn and his partner Julie Dittmar friends, colleagues, and partners in-service to the One Love that we are.
Go check them out now!