One night while watching TV I got a random burst of inspiration. I saw before me, in my mind, rows and rows of love. They were quotes of love that flowed eternally, and I thought that nothing like that could be real in this world, but I still had to try to recreate my image. I burst out the gel pens and started working ferociously. Over the past few months I've added several quotes to the original few. I had a friend look at my other quotes, and finally I decided to share them with you. I hope you enjoy them!
Picture 1:
Let love be your guide,
and you will never lose your way.
Picture 2:
Fly to be free…
Fly to live…
Don't fly to get away from the past,
Fly to explore the future…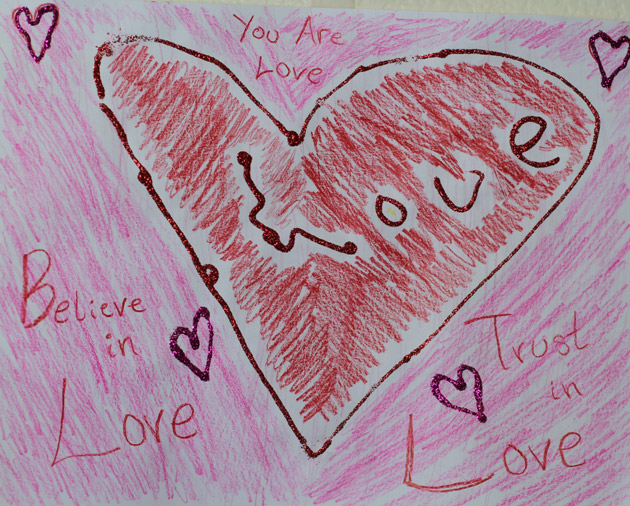 Picture 3:
LOVE.
You are love.
Believe in Love.
Trust in Love.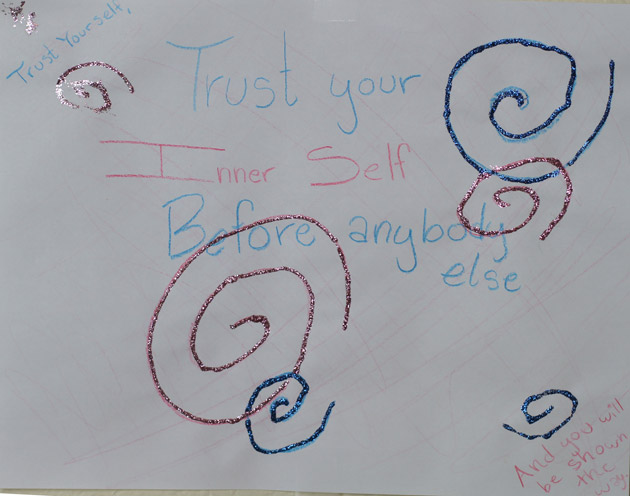 Picture 4:
Trust your inner self before anyone else.
Trust yourself,
and you will be shown the way.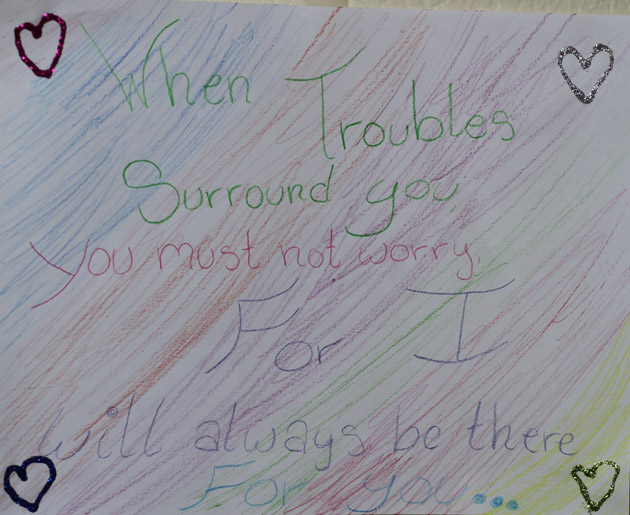 Picture 5:
When troubles surround you,
you must not worry,
For I will always be there for you.
Picture 6:
Live in…
Eternal Happiness,
Harmony with the world,
Peace with each other,
Joy with every step of the way,
Hope throughout troubles,
Trust within your friends,
and Love
Always.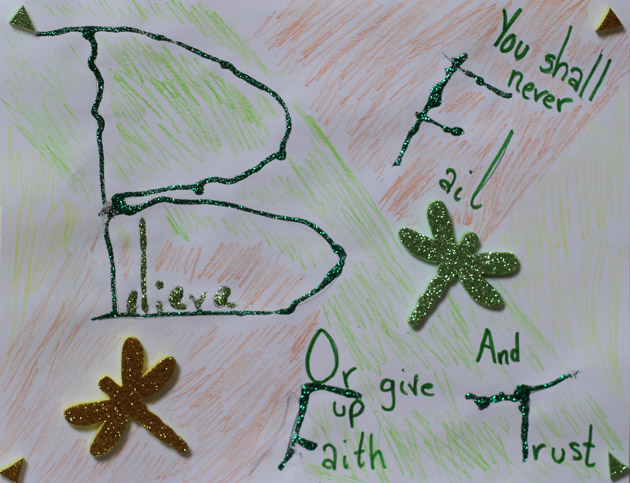 Picture 7:
Believe and Trust
You shall never fail or give up faith.
Picture 8:
Plant the seed of life.
Share with it the Sun of Joy.
Fertilize it with the ground of Hope.
Water it with the rain of Peac.
Bless it with thoughts of growth,
and share with it the true meaning of happiness.
Stand back and watch it blossom into the gift of Love.
Picture 9: Live Life Because You're In Love with the Divine Presence That Flows Eternally through Your Soul and Become One with It.